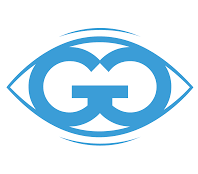 Glimpse Group
The Glimpse Group Reports Record Fiscal Third Quarter 2022 Financial Results
Fiscal Third Quarter Revenue Grows by 123% Year-over-Year to a Record $2.1 million, with Core Software & Services Revenue Growing by 176% Year-over-Year

9 Month Revenue Grows by 95% Year-over-Year to a Record $4.8 million, with Core Software & Services Revenue Growing by 171% Year-over-Year

NEW YORK, NY / ACCESSWIRE / May 16, 2022 / 

The Glimpse Group, Inc. (NASDAQ:VRAR)(FSE:9DR) ("Glimpse," "The Glimpse Group" or the "Company"), a diversified Virtual Reality and Augmented Reality ("VR" and "AR") platform company providing enterprise-focused VR and AR software & services solutions, announced financial results for its fiscal third quarter and nine-month period ended March 31, 2022 ("Q3 FY '22", "9M FY '22"). The financial results for these periods include only two months of the Company's recent acquisition of Sector 5 Digital ("S5D"), which closed on February 1, 2022.

Management Commentary by President & CEO Lyron Bentovim

Q3 FY '22 and 9M FY '22 were highlighted by:

Recent Partnerships & Growth

During the quarter and subsequently, we continued to gain new partners and customers for our AR and VR Enterprise focused software and services. A few examples:

Recent Operational Highlights

Recent Executive and Board Expansion

Recent IP Growth

We continued to add to our Intellectual Property portfolio. During this quarter, Glimpse was issued:

We have several more patents in process and view our patents as forward looking, with significant potential and importance when the immersive industry matures.

Summary

We continue to demonstrate high growth and prudent operational execution against our long-term growth strategy to become the premier immersive technology software and services company. While still early in the growth cycle of the immersive industry, through strong organic growth, select accretive acquisitions, new customer traction and partnership engagements, recognition by industry leaders and cutting-edge IP, Glimpse is well positioned to continue on its path of becoming a leader in the enterprise VR and AR software and services space.

Looking ahead, despite heightened uncertainty in the global markets, given our strong balance sheet, variable expense base and unique diverse platform model, we believe that Glimpse is in a position of strength to weather the storm, capitalize on the many significant opportunities and achieve long-term sustainable growth.

Q3 FY'22 and 9M FY '22 Financial Summary (inclusive of S5D financials for February and March 2022 only):

Fiscal Third Quarter 2022 Conference Call and Webcast

Date: Monday, May 16, 2022 Time: 4:30 p.m. Eastern time Dial-in: +1 669 900 6833 Meeting ID

: 

93443898934 Passcode

: 

852862

Webcast Registration:

Please dial in at least 10 minutes before the start of the call to ensure timely participation.

A replay will be available for at least 90 days using the dial-in information and webcast link above or on The Glimpse Group Investor Relations website at https://ir.theglimpsegroup.com/.

Note about Non-GAAP Financial Measures

A non-GAAP financial measure is a numerical measure of a company's performance, financial position, or cash flows that either excludes or includes amounts that are not normally excluded or included in the most directly comparable measure calculated and presented in accordance with accounting principles generally accepted in the United States of America, or GAAP. Non-GAAP measures are not in accordance with, nor are they a substitute for, GAAP measures. Other companies may use different non-GAAP measures and presentation of results.

In addition to financial results presented in accordance with GAAP, this press release presents adjusted EBITDA, which is a non-GAAP measure. Adjusted EBITDA is determined by taking net loss and adding interest, taxes, depreciation, amortization and stock-based compensation expenses. The company believes that this non-GAAP measure, viewed in addition to and not in lieu of net loss, provides useful information to investors by providing a more focused measure of operating results. This metric is an integral part of the Company's internal reporting to evaluate its operations and the performance of senior management. A reconciliation of adjusted EBITDA to net loss, the most comparable GAAP measure, is available in the accompanying financial tables below. The non-GAAP measure presented herein may not be comparable to similarly titled measures presented by other companies.

About The Glimpse Group, Inc.

The Glimpse Group (NASDAQ:VRAR)(FSE:9DR) is a diversified Virtual and Augmented Reality platform company, comprised of multiple VR and AR software & services companies, and designed with the specific purpose of cultivating companies in the emerging VR/AR industry. Glimpse's unique business model simplifies challenges faced by VR/AR companies and creates a robust ecosystem, while simultaneously providing investors an opportunity to invest directly into the emerging VR/AR industry via a diversified platform. For more information on The Glimpse Group, please visit www.theglimpsegroup.com

Safe Harbor Statement

This press release does not constitute an offer to sell or a solicitation of offers to buy any securities of any entity. This press release contains certain forward-looking statements based on our current expectations, forecasts and assumptions that involve risks and uncertainties. Forward-looking statements in this release are based on information available to us as of the date hereof. Our actual results may differ materially from those stated or implied in such forward-looking statements, due to risks and uncertainties associated with our business. Forward-looking statements include statements regarding our expectations, beliefs, intentions or strategies regarding the future and can be identified by forward-looking words such as "anticipate," "believe," "could," "estimate," "expect," "intend," "may," "should," and "would" or similar words. All forecasts are provided by management in this release are based on information available at this time and management expects that internal projections and expectations may change over time. In addition, the forecasts are entirely on management's best estimate of our future financial performance given our current contracts, current backlog of opportunities and conversations with new and existing customers about our products and services. We assume no obligation to update the information included in this press release, whether as a result of new information, future events or otherwise.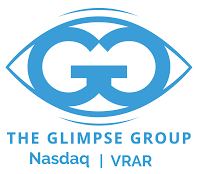 Company Contact:

Maydan Rothblum CFO & COO The Glimpse Group, Inc. (917) 292-2685 maydan@theglimpsegroup.com

Investor Relations:

Mark Schwalenberg, CFA Director MZ Group - North America 312-261-6430 Glimpse@mzgroup.us www.mzgroup.us

THE GLIMPSE GROUP, INC.

CONSOLIDATED BALANCE SHEET

SOURCE: 

The Glimpse Group, Inc.